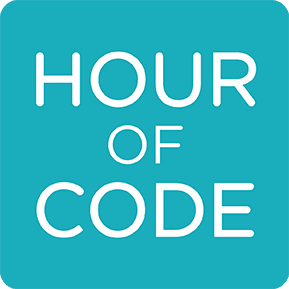 The annual international Hour of Code event is almost here! Sign-up your school or library up to run an event in December.
This year's promotion theme is "What is Creativity?" What do your students think creativity is? What types of careers do creative people work in? This is a great opportunity to bust misconceptions and highlight how creative technology careers can be and how one can be creative with technology! If you're looking for inspiration, Careers with Code have some amazing examples of how Australian's are creatively harnessing technology across all fields – medicine, agriculture, fashion and more.
You'll find so many free Hour of Code activities online or "unplugged" options, suitable for all different year level needs, that enable students to unleash their creativity.
This free event is so fun and easy to run because all of the resources and activities are available for you and ready to go. Find out how to run an event and register here. If you're running an Hour of Code – tag us on Twitter at @cserAdelaide #csermoocs. We'd love to see your students' creativity!